Ladies BJJ gi kimono Tatami Nova Absolute gi BLACK + WHITE belt FREE
Code:
TTM_171606/F1
TTM_171606/F2
TTM_171606/F3
TTM_171606/F4
Choose variant
Related products
Product detailed description
Tatami Fightwear are proud to introduce the Nova Absolute, a culmination of years of hard work and development to create one of our most iconic Gi's. The Nova Gi is a staple of the Tatami Fightwear range and comes with a strong tradition of offering style and comfort for training and competing at exceptional value.
The Absolute has taken what has made previous incarnations of the Nova so popular and expanded on them to make our most complete Gi experience to date.
First – the technical details; 10oz cotton tapered pants along with a 350GSM pearl weave jacket has made the Absolute strong, durable and lightweight. The Absolute comes with a brand new aesthetic look and has been produced in a new competition cut to make it IBJJF approved, meaning you can use it for everyday training or those big competition days.
In order to make the Nova Absolute one of the most diverse and complete Gi's on the market, we engaged in extensive research amongst not only casual practitioners but all the way up to world class competitors to find out what people look for as they search fpr the perfect Gi for themselves.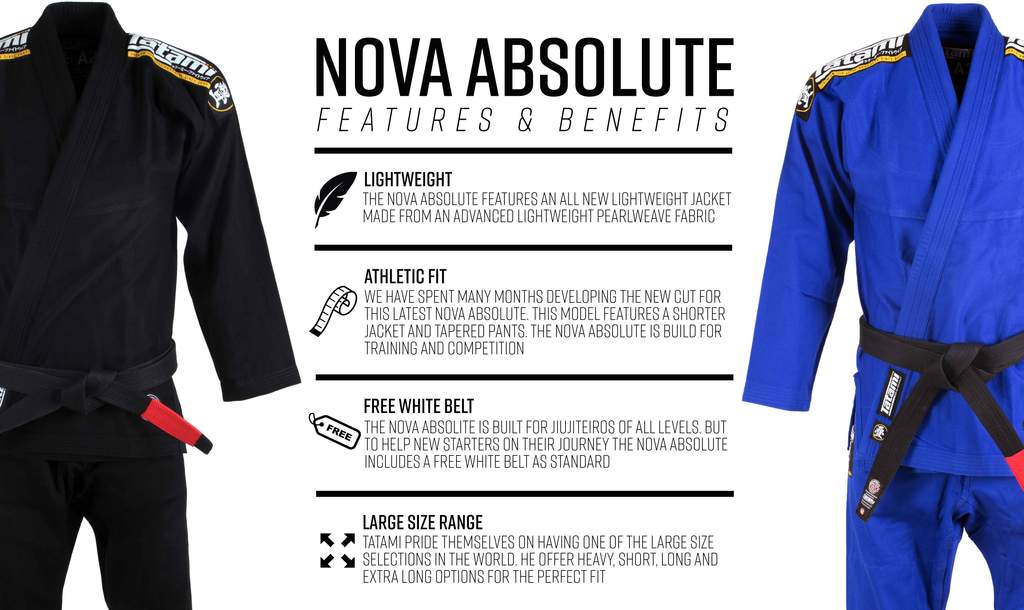 After taking feedback on board, we've looked to make the Absolute a Gi for the masses and along with continuing the fantastic value, we've now got new size options, such as the A2S and a brand new Khaki colour option, ensuring the style and fit matches as closely to you as possible. The Nova Absolute continues to offer a free white belt, and is absolutely the right option for you regardless of your standing on the BJJ ladder.
If you buying BJJ gi for the first time, surely read the article how choose BJJ gi - ultimate guide.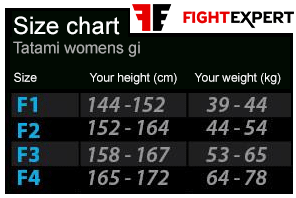 Be the first who will post an article to this item!
Only registered users may post articles. Please log in or register.
Be the first who will post an article to this item!