BJJ kimono gi Tatami Estilo Black Label - Black/Black
Code:
TTM_234355/A2X
Related products
Product detailed description
Introducing the Estilo Black Label, the latest iteration of Tatami's longest running Jiu Jitsu Kimono.
The Estilo was first launched in 2010 and helped to propel Tatami to its position of the number 1 global Jiu Jitsu brand. Spanning over a decade of development and improvement the Estilo Black Label is the finest BJJ Gi Tatami has ever produced.
Many of the features of the Estilo Black Label make it the ultimate Jiu Jitsu Gi for jiujiteiro of any experience level. High quality embroideries adorn the shoulders of the jacket and outside leg areas of the pants. The new Estilo logo and the Tatami Katakana have been placed on the jacket and pants to add a subtle hint of aesthetic charm. A sublimated neck yoke and side vent lining adds to the premium qualities of the Estilo Black Label, along with printed cuff and jacket taping along the periphery of the kimono.
The weight of the jacket and pants remains the same as all other Estilo models, like it has been for over a decade.
The Estilo Black Label continues to incorporate Tatami Y-Vent© technology, providing a full wrap around of the jacket and optimum fit.
The Estilo Black Label sizing chart has been slightly tweaked to make the fit better across all sizes and to align with other Tatami Gi models.
- Printed Jacquard Pants Drawstring
- 550GSM Pearl Weave Jacket
- 12oz Canvas Pants
- Embroidered Tatami Logos
- Embroidered Estilo Logos
- Inside Sublimated Neck Lining
- Woven Tape Lining Cuffs and Base Of Jacket
- Tatami Y-Vent© Jacket Technology
As part of our efforts to make the newest Estilo the most inclusive of all, we have produced a range of sizes to include short, long and fitted as well as unique colour ways and available in mens and ladies sizes to ensure your Gi looks and fits in the most personal manner and acts as an extension to your Jiu Jitsu game.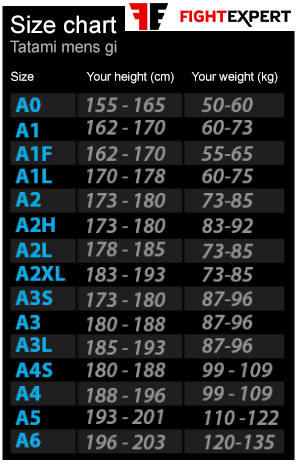 Be the first who will post an article to this item!
Only registered users may post articles. Please log in or register.
Be the first who will post an article to this item!