Rashguard Tatami Omoplatapus - Long Sleeves
Code:
TTM_213450/XS
TTM_213450/S
TTM_213450/M
TTM_213450/L
TTM_213450/XL
TTM_213450/XXL
Choose variant
Product detailed description
Tatami Fightwear has always been known for it's collection of zany creatures and animals that have featured boldly on our BJJ products ranging from Gi's to rash guards.
The newest addition to that collection comes in the form of the Omoplatypus rash guard. With artwork from the talented Chris Burns, the omoplata, a tricky Jiu Jitsu submission, is brought to the forefront by the tough platypus. Also present in the scene are a range of Tatami's famous animated creations, including the Thinker Monkey, Gentle Panda and Hang Loose Orangutan - all competing in the tropical and summery environment of Australia, the native home of the platypus.
With a 90-10 Polyester-Spandex fabric blend ratio, the Omoplatypus rash guard comes with the same elasticity and comfort of all Tatami rash guards, while holding up to the rigours of any tough training or rolling session. The artwork on the rash guard is sublimated, meaning you can appreciate the scene with no danger of peeling the striking visuals off.

Key design features:
- Moisture wicking material
- Unique and exclusive designs
- Polyester-spandex fabric blend
- Sublimated printing
- Durable and comfortable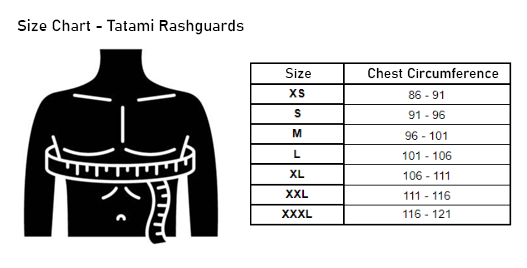 Be the first who will post an article to this item!