Boxing Shoes Venum Giant VTC2 Edition Low - Neo Yellow/Black
Code:
VENUM-03909-212/EU
VENUM-03909-212/EU2
VENUM-03909-212/EU3
VENUM-03909-212/EU4
VENUM-03909-212/EU5
VENUM-03909-212/EU6
VENUM-03909-212/EU7
VENUM-03909-212/EU8
VENUM-03909-212/EU9
VENUM-03909-212/EU10
VENUM-03909-212/EU11
VENUM-03909-212/EU12
VENUM-03909-212/EU13
VENUM-03909-212/EU14
VENUM-03909-212/EU15
VENUM-03909-212/EU16
Choose variant
Related products
Product detailed description
Venum Giant Low VTC 2 boxing shoes are a quality product in the colors of our Venum Training Camp!
Revised version of Venum Giant Low boxing shoes, this special edition VTC 2 brings a very punchy color touch to the already existing range.
Promoting lightness without compromising stability, the Giant Low VTC 2 boxing shoes have targeted reinforcements, located on stress zones to ensure excellent support and stability of the foot regardless of the intensity or direction of the foots movement.
The sole has been one of the most intricate points to develop. It was imperative to combine characteristics such as lightness, resistance, stability and grip into the design. The sole should also follow the boxers movement by allowing them to explosively project forward while providing ample support.
In addition to their dynamic qualities, these Venum Giant Low VTC 2.0 boxing shoes had to offer protection and comfort. Because of this, the anatomically designed insole fits the arch of the foot perfectly without being overly-present or unpleasant.
Technical Features
Tri-material: Glossy PU Patent, PU Flex, Mesh Honeycomb.
Rubber outsole: increased grip, durability and stability.
Optimized comfort with anatomical designed insole.
Bonded insole to prevent slipping.
Optimal lateral support.
Unique, cutting edge design.
Tested and approved by Venum athletes: Lomachenko and Linares.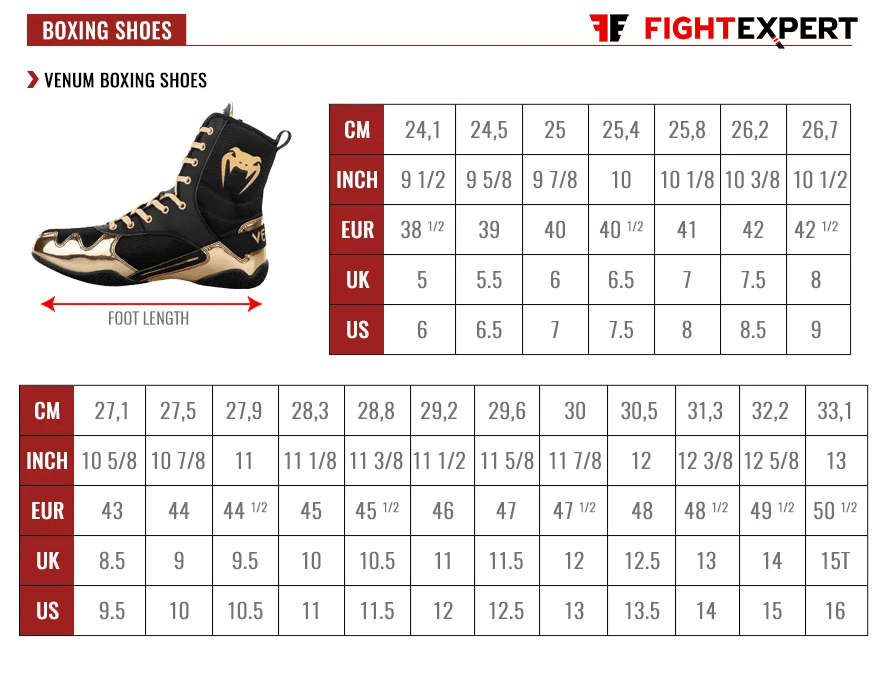 Be the first who will post an article to this item!