BJJ kimono Venum Classic 2.0 gi - Blue
Code:
VENUM-03687-047/A1
VENUM-03687-047/A15
VENUM-03687-047/A2
VENUM-03687-047/A25
VENUM-03687-047/A3
VENUM-03687-047/A35
VENUM-03687-047/A4
VENUM-03687-047/A5
Choose variant
Related products
Product detailed description
The Venum Classic 2.0 BJJ Gi features a Gold Weave 450 gsm jacket, thicker than the previous generation.
The jacket has an EVA collar and reinforcements at tension points for maximum durability.
A 100% polyester lining inside the Classic 2.0 kimono jacket promotes better moisture management and adds a touch of style.
The Classic 2.0 BJJ kimono pants are made from 280 gsm ripstop fabric with a diamond-shaped weave, ideal for optimal durability providing a long life to the kimono.
The Venum Classic 2.0 BJJ kimono features a woven patch on the left arm, the bottom of the jacket and the left leg.
Technical Features
Jacket: 450 gsm Cotton Gold Weave.
Pant: Diamond ripstop 280 gsm.
Decorative stitching on the jacket.
Inner sleeve reinforcement (at sleeve opening).
Inner triangle reinforcement at side vents and reinforcement at the bottom of the jacket.
Curved side vents.
Woven tapes for the jacket.
EVA collar.
Sleeve embroidery.
Sublimated lining.
Inner jacket screen printed size label.
Bottom jacket screen printed label.
Customed knee reinforcement.
Embroidery on the left leg of the pant.
Customed loop with a woven label.
Customed Venum cord lace for the pant.
Inner pant reinforcement (at pant opening) with an inner woven tape.
IBJJF Approved.
If you buying BJJ gi for the first time, surely read the article how choose BJJ gi - ultimate guide.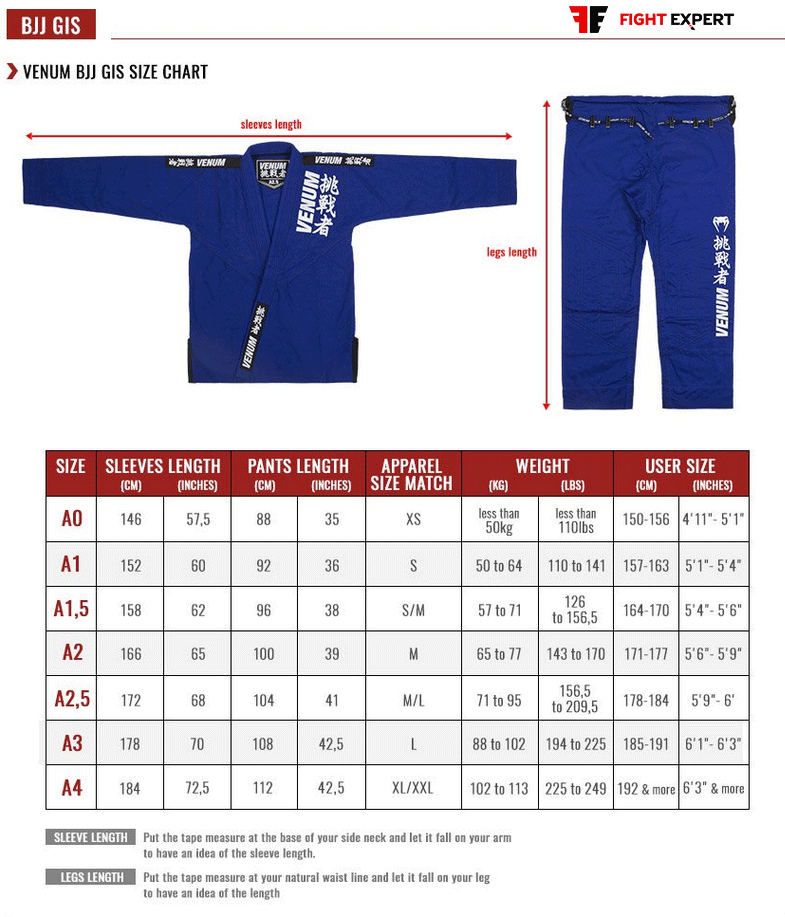 Be the first who will post an article to this item!
Only registered users may post articles. Please log in or register.
Be the first who will post an article to this item!