BJJ gi kimono Gi Kingz White Knight Limited Edition - WHITE
Code:
KNG_BJJGI_WHITEKNIGHT/A0
KNG_BJJGI_WHITEKNIGHT/A1
KNG_BJJGI_WHITEKNIGHT/A1L
KNG_BJJGI_WHITEKNIGHT/A2
KNG_BJJGI_WHITEKNIGHT/A2L
KNG_BJJGI_WHITEKNIGHT/A3
KNG_BJJGI_WHITEKNIGHT/A3L
KNG_BJJGI_WHITEKNIGHT/A4
Choose variant
Related products
Product detailed description
Exceptionally constructed, the Kingz White Knight Limited Edition gi is a true masterpiece, with a classy and elegant exterior that conceals an epic story within.
As you expect from any Kingz product, the Kingz Black Knight Limited Edition gi is incredibly well-constructed, featuring a sturdy 550 GSM "Pearl Weave Plus" jacket, which is a tighter weave than the traditional Pearl Weave material, so it's more durable and shrinks less. The iconic Kingz crown logo has been slightly customized for this limited edition gi, and embroidered in high-stitch-count gold thread on the upper arms and back of the jacket, just under collar, as well as on the upper right side of the thigh. The 12 oz cotton pants are both durable and extremely comfortable, with a unique diagonal stitching pattern on the full-length knee padding. Both the jacket and pants feature red contrast stitching, giving this gi an incredibly sharp aesthetic. 

The inside, however, is what's really special about this gi. The entire interior of the back and lower front of the jacket is lined with rashguard material, fully sublimated in high-definition with the epic "Black Knight Story", illustrated by renowned and talented BJJ designer Evan Mannweiler. Printed across the gi in a three-part frieze, it tells the story of a lowly pig farmer, defeating a terrifying opponent in mortal combat in order to rule the kingdom.
GI JACKET FEATURES:
550 GSM "Pearl Weave Plus"
Rash guard lining with epic white knight illustration
Red contrast stitching
High stitch count gold embroidered logos
Triple reinforced stitching across all stress points
Made of one piece fabric for superior strength and durability
Synthetic heat resistant vulcanized rubber lapel insert
Soft custom seam taping
95% preshrunk (expect only the slightest bit of shrink)
PANTS FEATURES:
12oz cotton
Full length knee padding with a custom stitch pattern
Durable cord drawstring
Red contrast stitching
High stitch count gold embroidered crown on the side of the pants
High definition woven labels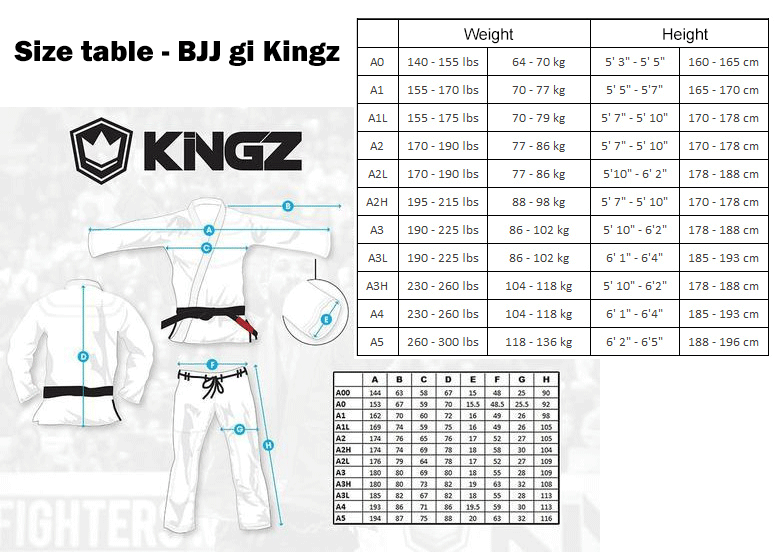 Be the first who will post an article to this item!